Myrto
Premium extra virgin olive oil.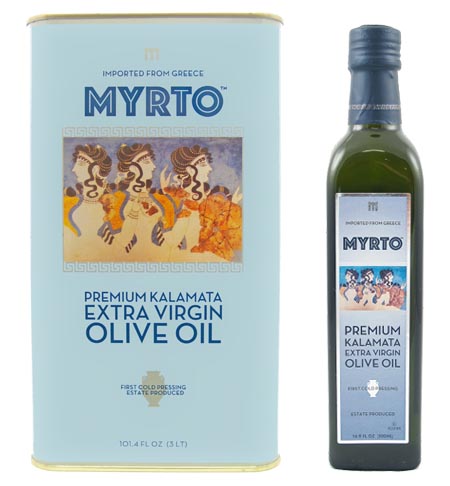 ---
Product Description
---
ORIGIN: Peloponnese, Greece
CULTIVAR: Koroneiki
This premium-quality extra virgin olive oil is made from specially selected, hand-picked Koroneiki olives grown in the fertile Kalamata region of Southern Greece.

Olive oil produced in the Kalamata region is renowned for its appealingly smooth and well-balanced flavor and for its versatility in the kitchen.

Golden-green in color and wonderfully fruity in flavor, this oil delivers a complex aroma of green grass and artichoke and has a slight peppery finish.

This oil has a versatile flavor that works in nearly any cooking application and is best used for dipping, in vinaigrettes, or drizzled over fish, vegetables or pasta.
Certified Kosher by OK Kosher.
---
Available Sizes
---

---
Origin
---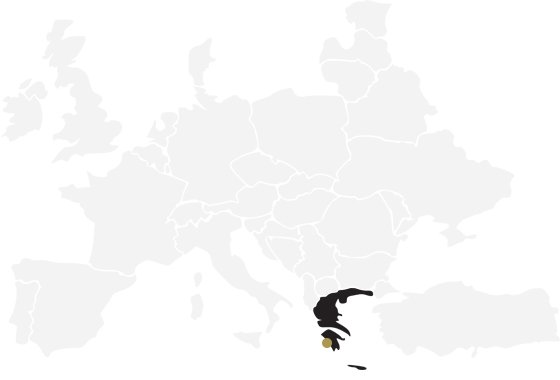 Let's Talk
Looking for a trusted private label, bulk, or wholesale olive oil supplier?

Importer and bottler for grocery, retail, wholesale, foodservice, bulk and private label industries. High reputation for quality and sourcing.
Contact Info
Phone
973-574-1110
Email